Crazy Time Guide and Tips | How to Play and Win?
Crazy Time exploded into the casino world in 2020, thanks to the innovation of Evolution. It brought a wave of excitement to live game shows by mixing the charm of a real casino dealer with an enthralling game show setup, centred around a dazzling wheel packed with rewards. This fresh and vibrant game quickly captured the hearts of online casino fans and even helped Evolution snag the sought-after Innovation in Casino Entertainment award at the SBC Awards in 2020.
Stick around, and we'll take you on a tour of Crazy Time, the money-wheel game that's got players everywhere talking. Not only will we break down how to play, but we'll also share some handy betting tips and strategies to give you an edge. Get ready to explore the thrilling world of Crazy Time, where every spin can be a win!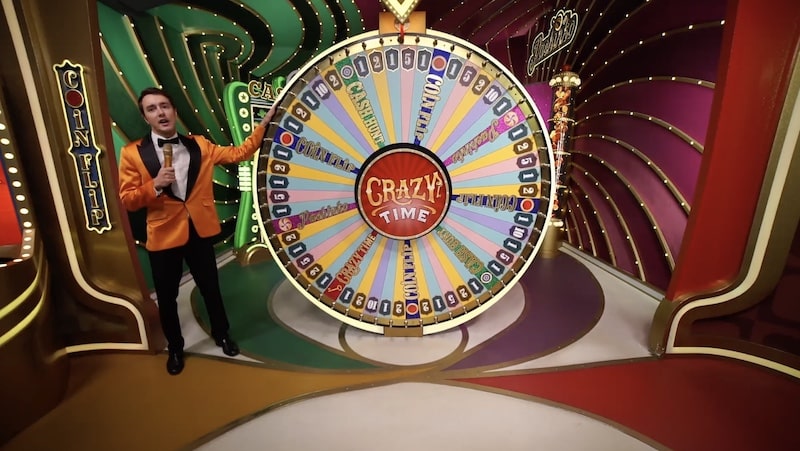 What is Crazy Time?
It is a dynamic live game show that showcases a wheel comprising 54 divisions encompassing a variety of 8 wagering options. This engaging game encompasses 4 numerical bets, each offering a distinct number of divisions and corresponding payout rates, in addition to 4 distinctive bonus games that amplify the thrill factor.
To add an extra layer of excitement, Crazy Time incorporates the Top Slot feature, which involves spinning a pair of reels to introduce special win multipliers to the numerical bets or enhance one of the 4 available bonus games.
Understanding the Game Rules: A Simple Guide
When it comes to playing, the most important part is getting to know the wheel, the heart of the game. Comprising 54 partitions, it has specific numbers and four special sections that make it a captivating game to indulge in. Let's break down the wheel's segments:
| | | |
| --- | --- | --- |
| Segment | Number of Segments | Payout |
| 1 | 21 | 1/1 |
| 2 | 13 | 2/1 |
| 5 | 7 | 5/1 |
| 10 | 4 | 10/1 |
| Pachinko | 2 | Up to R5 million |
| Cash Hunt | 2 | Up to R5 million |
| Coin Flip | 4 | Up to R5 million |
| Crazy Time | 1 | Up to R5 million |
How to Play?
Place Your Bet: At the beginning of each round, choose which segments you want to bet on by placing chips on them.
Spin the Wheel: The host gives the wheel a whirl, kicking off a two-reel mini-game that randomizes a multiplier for a specific segment.
Multiplier Alignment: If the segment and multiplier align horizontally, the round's segment gets the multiplier. If not, no multipliers are applied.
Winning Segment: Once the wheel halts, the top flapper reveals the winning segment. Winning depends on where you placed your bet.
Regular Bets and Mini-Games: Your winnings are based on the table above, and the wheel could land on one of four exciting mini-games.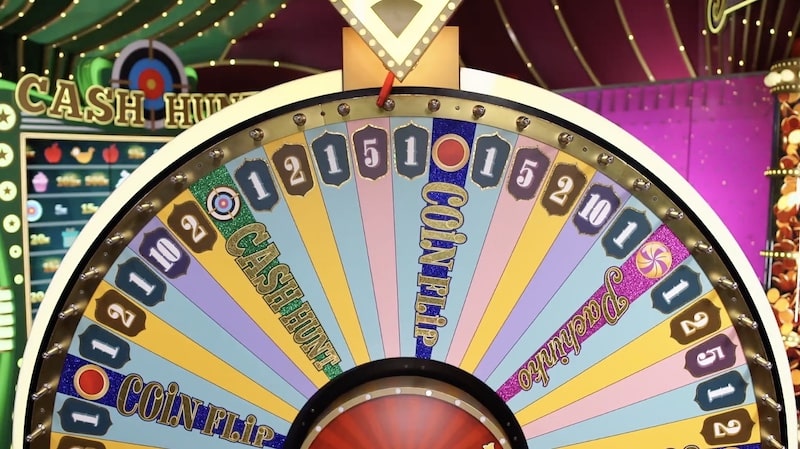 Bonus Mini-Games Explained
These four mini-games add an extra layer of excitement:
Cash Hunt: Choose from 108 hidden multipliers on a big board. Your chosen target reveals a multiplier that's applied to your bet.
Coin Flip: A simple coin toss between two multipliers. It might not be the flashiest bonus, but it can still multiply your bet up to 100 times.
Pachinko: This bonus has 16 compartments filled with multipliers and potential "double" symbols. Watch the puck bounce and land on your winnings.
Crazy Time: The most electrifying bonus of them all, with a 64-division wheel filled with huge multipliers. Pick a flapper, spin, and watch the multipliers grow.
Top 4 Winning Strategies
The choice of Crazy Time tips and strategies to employ depends on your personal approach to the game. Since the bonus rounds hold the potential for substantial earnings, directing your bets towards them might be a prudent choice. However, opting for frequently occurring numbers like 1 or 2 can enhance your chances of winning more frequently and serves as another viable strategy.
1. Bet on Frequent Numbers – The 1 and 10 Strategy
Placing bets on the number 1, which appears most frequently on the wheel, will result in winning approximately 40% of the time on average. To further increase your chances of winning, simultaneously betting on the numbers 1 and 10 is advisable. Number 1 appears alongside every bonus segment (sometimes on both sides) and often appears adjacent to the number 10, allowing you to cover substantial areas of the Crazy Time wheel.
2. Balance Between Numbers and Bonuses – The 50/50 Approach
On average, a bonus round is expected to occur every sixth spin, but there is no guarantee, so exercising patience is key. To maintain a balanced approach, allocate half of your stake to a bonus round and the other half to number 1 or number 2. Wins from number 1 will compensate for your bets on the bonus rounds, and you may even generate profit when the wheel halts at number 2.
3. Watch the Bonus Clock – Timing Is Key
If a bonus round has not occurred in the past 10 spins, there is a higher likelihood of it happening in the next spin. Although you cannot be certain when a bonus round will appear, the game cannot continue for an extended period without one.
4. Choose a Bonus Path and Stick to It – The Loyalist Approach
While it may be tempting to bet on all the bonus rounds, it is not a favourable strategy. Although your chances of triggering a bonus round increase, your stakes will likely be insufficient to fully capitalize on it when it occurs. It is more advantageous to choose a single bonus round and place bets on it for several spins at a time.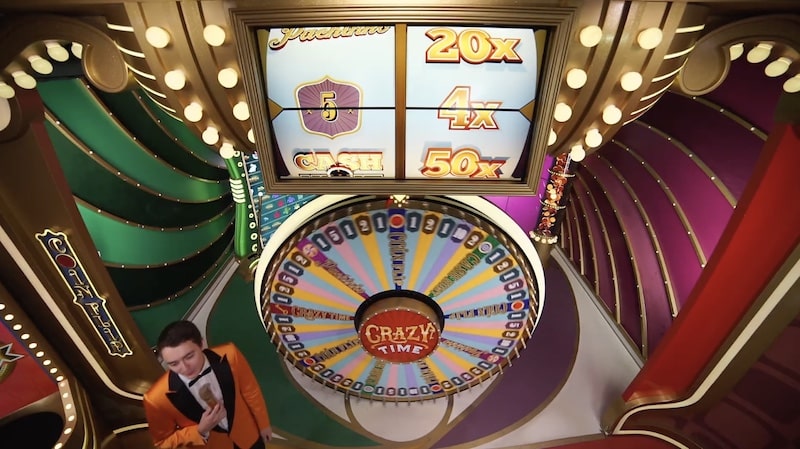 FAQs
Is There a Live Host in Crazy Time?
Yes, Crazy Time features a live dealer from the casino who takes on the role of host. They keep the game lively and interact with players through real-time chat during each round. It's like having the authentic casino experience right from your screen!
What's the Secret to Winning in Crazy Time?
Winning in Crazy Time boils down to placing the right bet on any of the 8 segments on the wheel. If the wheel stops at your chosen spot, you win! And here's a bonus tip: If your bet lands on one of the 4 Bonus Game segments and it's successful, you'll get to play the exciting bonus game.
What Can Players Expect in Terms of Return to Player (RTP) in Crazy Time?
Crazy Time offers an RTP of 96.08%. So, if you're thinking of what that means in real terms, here's a breakdown: For every £10 bet, you could typically expect a return of £9.60 over the long run. It's a figure that speaks to the fair and engaging nature of the game.
What's the Biggest Prize You Can Win in Crazy Time?
Hold on to your seat because Crazy Time offers a maximum potential win of a whopping 2,500 times your total bet. This huge multiplier makes it an adrenaline-pumping game for those chasing the big win!