How to play Sportstake 13?
If you're an African punter searching for a thrilling game, Sportstake 13 is the perfect fit! Part of South Africa's National Lottery, this enthralling game requires accurately predicting the outcomes of 13 soccer matches from various leagues including South Africa, the UK, Spain and other top-tier leagues worldwide.
If you want a great gambling opportunity combined with your love of football, this is it! Predict at least 10 outcomes from 13 matches to win the top prize. The minimum bet starts at R2 and can go up to R2,000. If luck favours you and all your predictions come true, be ready to take home an incredible jackpot worth up to R300,000 making this a really exciting venture!
In this guide, we have covered the basics of the game and some top tips and advice that can help you become more successful when playing Sportstake 13. So let's get into it!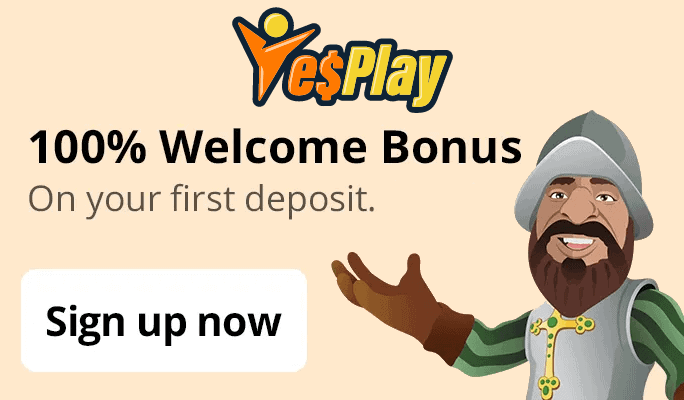 Summary
The minimum bet is R2 to play Sportstake 13.
The most you can bet is R2000.
You can choose one board or multiple boards for betting.
If you buy multiple boards, the cost is calculated by multiplying the number of boards by your bet.
You can use the ProPick feature, it will automatically pick the results for you.
There is no Multi-Draw option.
You must be 18 years old or more to play Sportstake 13.
Draws are conducted every Monday and Friday before 09:00.
Lottery tickets can be bought Monday to Friday from 6 am to 11 pm and on Saturdays from 6 am until half an hour before the first football match starts. Also, you can buy tickets online on the National Lottery's official website.
All selections will be considered valid if a match is cancelled, postponed, or rescheduled.
Step-by-step guide on How to Play Sportstake 13 in South Africa
To play Sportstake 13, you must first select your outcomes for the list of 13 soccer games provided. You can make your selections by either manually choosing the results for each team or using ProPick to choose for you randomly.
To make your predictions accurately, choose one of the following options for each fixture and mark it in the tick box with a black pen or pencil: 1 – Home win; X – Draw; 2 – Away win.
Once you have filled out all the required data on your bet slip, bring it to any authorized lottery retailer close by and pay for it.
When you receive a receipt as proof of payment, remember to write down your bet slip ID on its back so you can remember it when it's time to check the results.
Draws happen every Monday and Friday before 9:00 AM. You can see the results and dividends at the retail store or online.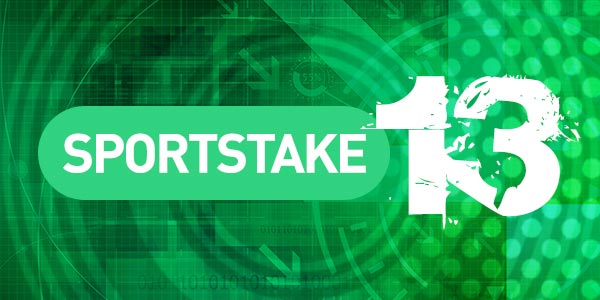 How to Win at Sportstake 13?
If your predictions are right for at least 10 of the thirteen pre-selected soccer matches on one board, you win, and if by some miracle you predict all 13 games correctly, then luck is definitely on your side, and you will win a jackpot prize!
According to National Lottery rules, match results are determined solely based on full-time scores after 90 minutes plus extra time (if applicable). However, penalty shootouts don't affect the outcome of Sportstake 13.
Note that to play Sportstake 13, the minimum bet to buy the ticket is R2 and the max bet per outcome is R2,000. You can select a single or multi-match result for each fixture.
You can buy a ticket at any Lottery retailer throughout the week, from Monday to Friday between 6:00 AM and 11:00 PM. If you're an early bird on Saturdays, tickets are also available from 6:00 AM until half an hour before the first announced football match. Also, tickets are sold online on the National Lottery's official website!
Sportstake 13 Prize Pools
The Sportstake 13 awards have 4 categories. Division 1 gets 30% of the prize pool, division 2 gets 15%, division 3 gets 20%, and Division 4 gets 35%. Prizes don't just depend on how many tickets are sold but also on how many people win selections in a particular division overall.
The player who matches 13, 12, 11 or 10 outcomes will share the winning Pool of that Prize Division according to the following:
Division 1 – you must correctly match all 13 outcomes from the Fixture List.
Division 2 – you must correctly match all 12 outcomes from the Fixture List.
Division 3 – you must correctly match 11 outcomes from the Fixture List.
Division 4 – you must correctly match 10 outcomes from the Fixture List.
The jackpot will go to the next Sportstake 13 draw if nobody wins the top prize. It will be split equally between divisions with winners if it is not won in the tenth fixture list. If divisions 2, 3 and 4 are not winners, both prize pools will go to the jackpot prize pool.
| | | |
| --- | --- | --- |
| Division | Odds of Winning | Pool Fund |
| 1 | 1: 1 594 323 | 30% |
| 2 | 1: 62 320 | 15% |
| 3 | 1: 5 110 | 20% |
| 4 | 1: 697 | 35% |
Pool
What is ProPick and is it worth it?
You can step up your game at Sportstake 13 with Propick. This intuitive system helps you choose the best possible outcomes easily, automatically creating a Multi-Play bet on weighted results.
Select between 4, 8 or 16 boards and check the green box on the bet slip to view and approve all selections. ProPick's advanced match processing technology will make picks for you so that they will be quick and effortless. You may also request Propick directly from any retailer at their store or text 37070 for an SMS selection.
No matter which way you choose, Propick makes it easier to play Sportstake 13 than ever! The system is especially good for beginners just starting with sports betting. However, experienced punters may prefer conducting their research before making predictions as they usually have more complex strategies in mind.
FAQ