What Is Sportstake 8 And How to Play in South Africa?
Sportstake 8 is a soccer prediction game hosted by ITHUBA, the official National Lottery operator of South Africa. In 2015, ITHUBA was appointed by the National Lotteries Commission to run the licensed lotteries on the territory of SA.
The goal of Sportstake 8 is to predict as many soccer results as possible, in this game you test your luck and make 16 selections by correctly guessing the first-half and second-half outcomes of any 8 predetermined soccer games from top-tier soccer leagues including South Africa, the UK, Spain, Germany and more.
With more knowledge about teams comes higher chances of making accurate predictions about fixture outcomes. Although there are still some elements of luck in play since no one can truly know what will happen beforehand, mastering information on teams gives you a real edge when playing this exciting lottery-style game.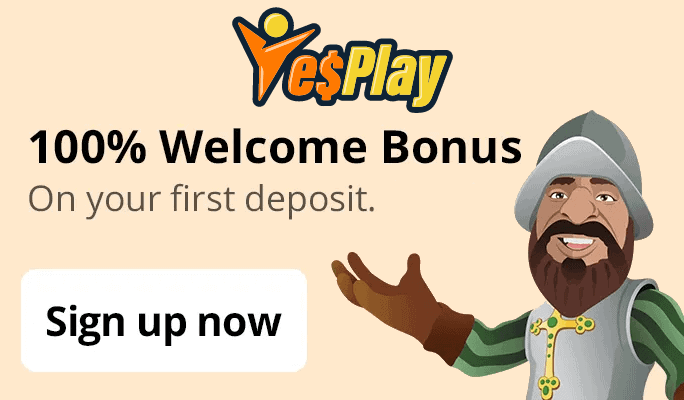 Summary
You can make 16 predictions on one bet slip.
The minimum amount you can bet per game is R2.
The maximum you can bet on is R2,000.
There are three weekly draws.
The list of new fixtures is announced every Sunday, Wednesday and Friday.
You can buy tickets online or from any official lottery retailer during normal business hours.
Ticket sales end a half hour before the first football match begins.
The Price of Sportstake 8 Tickets
The starting wager per board is R2. If you opt for multi-play, you must pay R2 per board. If your multi-play amounts to 8 boards, you will pay R16. With a maximum bet amount – of 2000 ZAR per board.
You can buy a Sportstake 8 ticket at any lottery retailer. The sales will close half an hour before the first announced football match starts. If a football match is abandoned, cancelled or it starts before the published end of sales, then any prediction that you have made will be taken as correct for that particular fixture, these forecasts will be marked in the results: 'C' for cancelled / 'E' for an early fixture / 'F' for both.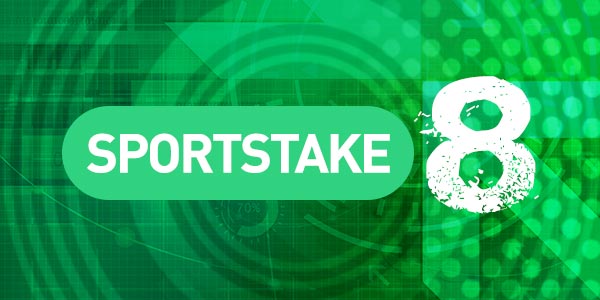 Pros and Cons
| Pros | Cons |
| --- | --- |
| Entertaining for soccer enthusiasts. | Involves an element of luck. |
| Tests your knowledge of players and teams. | Limited to specific matches and draws. |
| Offers a chance to win real prizes. | Winning is not guaranteed. |
| Covers matches from various leagues and countries. | Requires participation and monetary investment. |
| Provides an engaging way to follow international soccer. | |
How much can you win?
If you want to have a chance of winning Sportstake 8, you would need to pick between 13-16 correct forecasts. The National Lottery decides the outcome of a half-game by considering the scores at the end of each 45-minute half. This includes added time decided by the referee but does not include penalty shootout or extra time.
All participants who made the right picks will be eligible for the prize pool and divided into four separate divisions according to their success ratio.
| | | | | | |
| --- | --- | --- | --- | --- | --- |
| Prize Division | Correct Predictions | Prize Pool | Percentage Odds of Winning | Payout in the Last Draw | Average Payout Since 2019 |
| 1 | 16 | 40% | 1 in 43,046,721 | R470,000.00 | R698,740.79 |
| 2 | 15 | 20% | 1 in 14,384,907 | R0.00 | R9,593.04 |
| 3 | 14 | 15% | 1 in 4,782,969 | R0.00 | R9,225.05 |
| 4 | 13 | 25% | 1 in 1,594,323 | R26,238.70 | R4,819.39 |
Prize Pool
How to play Sportstake 8?
You can play Sportstake 8 online or offline via a participating store. Complete the entry form and submit your Sportstake 8 predictions.
The first step is to get a list of the next round of Sportstake 8 games. Midweek lists are published on the Sportstake 8 Fixtures page every Monday, and weekend lists are published every Friday. You can also get the lists from any National Lottery retailer. There are always eight fixtures, featuring soccer matches from various competitions worldwide. Each match is mentioned twice – once for the first half and once for the second half.
There are 16 outcomes in Sportstake 8. You can predict what will happen in each half of the eight games. If you play online, log in to your account and select whether you think the home or away team will win each half or will be a draw. You can also fill out a betslip in-store by marking your prediction in the applicable box: [1], [X] or [2] for every fixture on the list. Box [1] indicates a home win, box [X] indicates a draw, and box [2] indicates an away win. Remember that the home team comes first on the list.
Consider a ProPick feature
If you do not want to make forecasts, you can choose the Propick feature. It will automatically pick results for you to place your stake on in the next round. You can select the Propick option or tell the cashier you want to play this way. This method has two advantages: it is much quicker and has a statistical element to the predictions. The system considers teams' past forms when creating the forecasts, so they are not entirely random. For more information, go to the Propick page.
Choose how many boards to play
You can make more than one prediction for each game. To do this, you can either move on to the next board and fill out another set of forecasts or select more than one outcome for a game on the same board. For example, you could pick that the team will win OR that it will be a draw. Check the Multi-Play box if you want to pick more than one outcome for a game.
It costs R2 per entry to play Sportstake 8. Selecting the Multi-Play option increases the total cost for each extra prediction you add to your betslip. The maximum you can spend on a single ticket is R2000.
You'll need to get your entries in before the closing time for that particular game. If you have played in-store, keep your ticket safe and wait for the matches. If you're an online player, you can log in to your account to see if you are a winner.
How to Win Sportstake 8
To win Sportstake 8, you must correctly predict the first-half and second-half outcomes of 8 soccer matches. It doesn't matter the final score, only the result of each half. The odds of getting all 13 predictions correct are slim, so it's important to manage your money wisely by placing small bets if you want to have a chance at winning in the long term.
The odds of winning a prize are about 1 in 1,076,370 if you make random forecasts. But the outcome of a soccer match is not as random as the outcome of a lottery. Because you can use your soccer knowledge and experience to conduct what can affect the match's outcome, such as how good the teams are, so, the odds on this page should only be used to show you how likely it is to get the right answer by guessing random.
Other products from National Lottery Operator in South Africa
Since its launch, ITHUBA has consistently introduced a wide range of products to improve consumer satisfaction. Over the years, these jackpots have only gotten bigger and better. The National Lottery Distribution Trust Fund contributed significantly towards South African socio-economic development through various charity initiatives thanks to this growth.
Today's selection includes Lotto, PowerBall, Sportstake 8, Sportstake13, Daily Lotto, Raffle, and EaziWin! These products are all available online with detailed information regarding winning numbers after each draws courtesy of their website! Jackpot prizes and instructions on playing are also provided for an easy gaming experience from the comfort of your home.
FAQ