Dream Catcher Complete Guide and Where to Play in 2023
Dream Catcher is a thrilling live casino game show brought to you by Evolution, a leading name in the gaming world. It takes a fresh spin on the classic money wheel concept that's been a hit in traditional casinos, making it a crowd-pleaser among players.
As the first of a series of games centered around the money wheel theme, Dream Catcher stands out for its enthralling and immersive gameplay. It's cherished by many as one of the most satisfying and easy-to-play games, thanks to its simplicity. Whether you're new to the world of live casino game shows or looking to try something different, Dream Catcher is sure to captivate your attention. Read on as we unravel the excitement of Dream Catcher, exploring how it works, and guiding you to the best places to enjoy this one-of-a-kind gaming experience.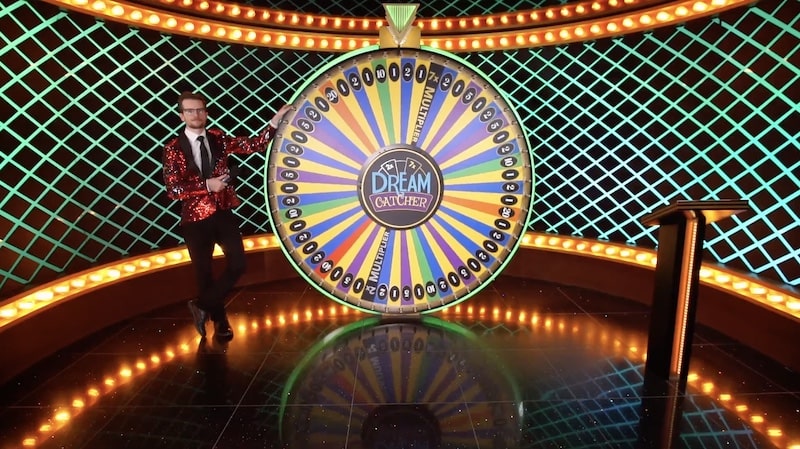 Top Casinos with Dream Catcher in South Africa
We suggest engaging in the game through one of the suggested casinos. Several of them provide a complimentary registration bonus, which can be utilized to explore Dream Catcher. For instance, bet.co.za offers a game of the week that varies on a weekly basis, providing an opportunity to experience it with the bonus.
| | | |
| --- | --- | --- |
| Casino | Welcome Offers | What's Inside? |
| Punt | R50 + 100 spins, with bonuses up to R5000 | Explore a vast array of bonuses, live gaming, slots, and special features. |
| Yeti | Double your deposit with up to R3000 Bonus | Dive into bonuses, Lucky Numbers, Betgames, Live Games, and enjoy mobile compatibility with iOS and Android. |
| Yebo | Grab R50 bet + 50 spins + 100% deposit boost | Enjoy fair wagering on slots, Aviator, Live Casino Games, and round-the-clock support. |
| ZAR Casino | Choose 100% Sports Free Bet or Casino Bonus | Experience mobile-friendly gaming, exciting promotions, Jika Sports, BetGames, and Lucky Numbers. |
| Thunderbolt | Claim 100% Bonus up to R2000 | Experience exclusive Power Bet, Cashout, Bet Builder features, and live Vegas-style games. |
Understanding Dream Catcher
Dream Catcher features a wheel that is divided into 54 segments. Out of these segments, 52 contain numbers (1, 2, 5, 10, 20, or 40), each with its distinct color. The remaining two segments are represented by a silver 2x multiplier and a gold 7x multiplier. The main objective is to predict the outcome of the wheel spin, indicated by the clapper located at the top of your screen.
If the wheel stops at your predicted outcome, you will win your bet, which is calculated by multiplying your stake by the corresponding number. For instance, a successful wager on 5 will result in a payout with odds of 5/1, while a bet on 10 will pay out at odds of 10/1, and so on.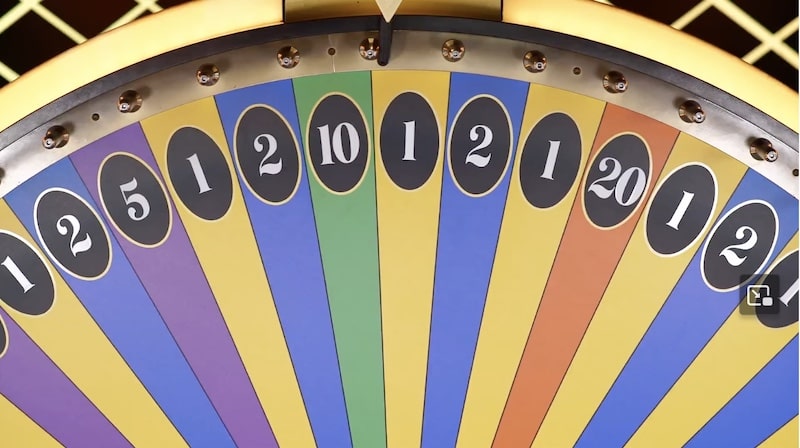 How to Play
The complete procedure of placing a wager on Dream Catcher can be described in the following manner:
The betting session commences when the countdown timer becomes visible on the screen. This grants players a span of 10 seconds to submit their wagers. They are positioned within the betting area beneath the wheel throughout this betting phase.
Once the betting round concludes, the presenter will spin the wheel. It will undergo multiple complete rotations before eventually settling. The number at the 12 o'clock position, highlighted by the clapper, designates the winning number.
All successful wagers will be promptly paid out before the commencement of a new round.
Keep in mind that in order to place your wagers, you must first select a chip value and then position your chips on your chosen outcomes, as indicated by the various colored blocks.
On the right side of the betting area, you can observe the game results for the previous 21 spins.
Dream Catcher's wheel is divided into 54 segments, with 52 containing numbers and two featuring multipliers. These numbers appear with different frequencies, with each segment's number indicating its corresponding payout value.
The objective of the game is to predict the segment on which you believe the wheel will halt. This is indicated by the clapper positioned at the top of the wheel. The segments are categorized as follows:
| | | |
| --- | --- | --- |
| Segment | Win Chance | Number of Segments |
| 1 (Yellow) | 42.59% | 23 Segments |
| 2 (Blue) | 27.77% | 15 Segments |
| 5 (Purple) | 12.96% | 7 Segments |
| 10 (Green) | 7.41% | 4 Segments |
| 20 (Orange) | 3.70% | 2 Segments |
| 40 (Red) | 1.85% | 1 Segment |
| 2x Multiplier | 1.85% | 1 Segment |
| 7x Multiplier | 1.85% | 1 Segment |
Game Features
Dream Catcher offers an ideal gambling experience for players, as it eliminates the presence of losing sections on the wheel. Unlike other games such as live roulette, where the ball landing in the zero pocket results in all players losing their wagers, Dream Catcher ensures that no ones are automatically deemed as losses.
Players simply need to predict the number at which the wheel will come to a halt. The available number options include 1, 2, 5, 10, 20, and 40. If a player places a wager on the correct number, the payout corresponds to that number. For instance, a bet on 1 will yield a 1 to 1 payout, a bet on 2 will yield a 2 to 1 payout, and so on.
Players experience immense satisfaction when the wheel stops at segments featuring the 2x or 7x bonus spin multipliers. These segments offer the exciting opportunity to earn significantly larger payouts.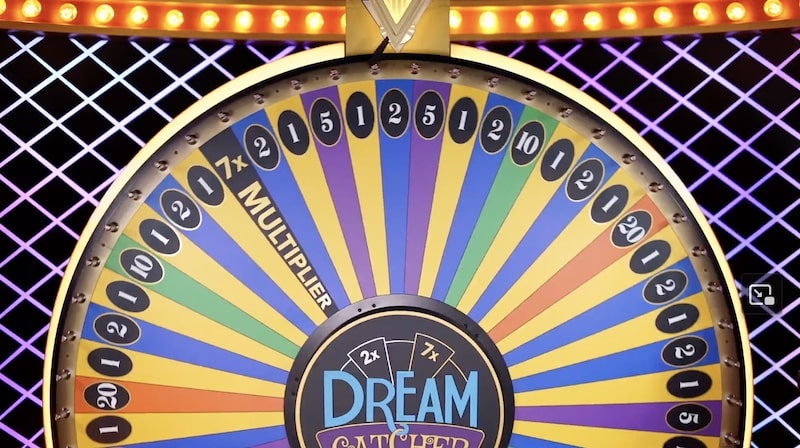 Seamless Betting in Dream Catcher
At times, it can be more convenient to engage in Dream Catcher gameplay without the concern of placing wagers within the designated time frame. Within the betting menu, you have the alternative to "Replay" your previous bet or "Increase" your prior stake for the subsequent round.
Furthermore, you can accelerate the pace of the game by utilizing the "Autoplay" feature, which will automatically repeat your previous wager until you decide to deactivate this function.
Mobile Version
Obtaining Dream Catcher for gameplay in South Africa does not necessitate any downloads. Simply register with any of the recommended online betting platforms and log in to your account. Under the Casino or Live Games section, alongside other Evolution games, you will discover the Dream Catcher.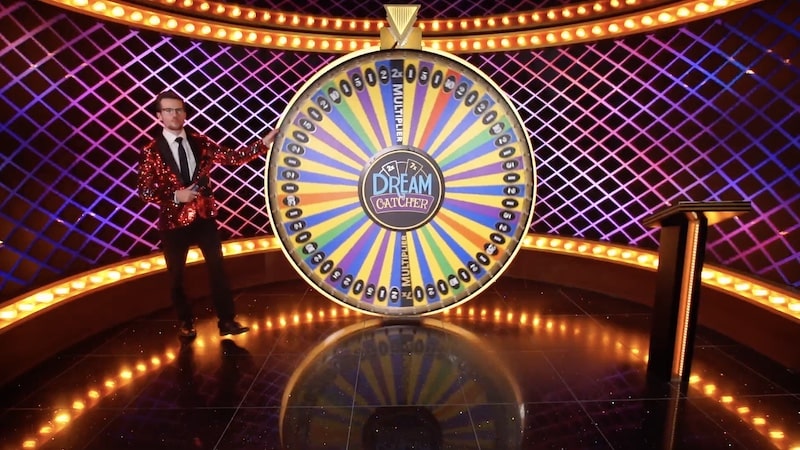 FAQs
What's the Biggest Win You Can Get?
The highest payout you could scoop up in Dream Catcher depends on where you're playing. Always check the specific rules and limits of the platform you choose. But, to give you an idea, we've seen maximum payouts reach up to R5,000,000 in this game. Imagine the thrill of winning that!
How Much Do You Need to Start Playing?
Ready to join the fun? The minimum wager typically begins at just R1. But keep in mind, this might vary depending on where you play. It's an accessible game for everyone, whether you're keeping things low-key or looking to go big.
Want to Know the Best Bet?
If you're pondering where to place your bet, consider this: the number 1 segment gives you the best odds, covering almost half of the wheel! While it might offer a lower payout compared to other numbers, it's a strategy that could increase your chances of winning more frequently. But as always, remember that the thrill of gambling comes with unpredictability, so play smartly and have fun!